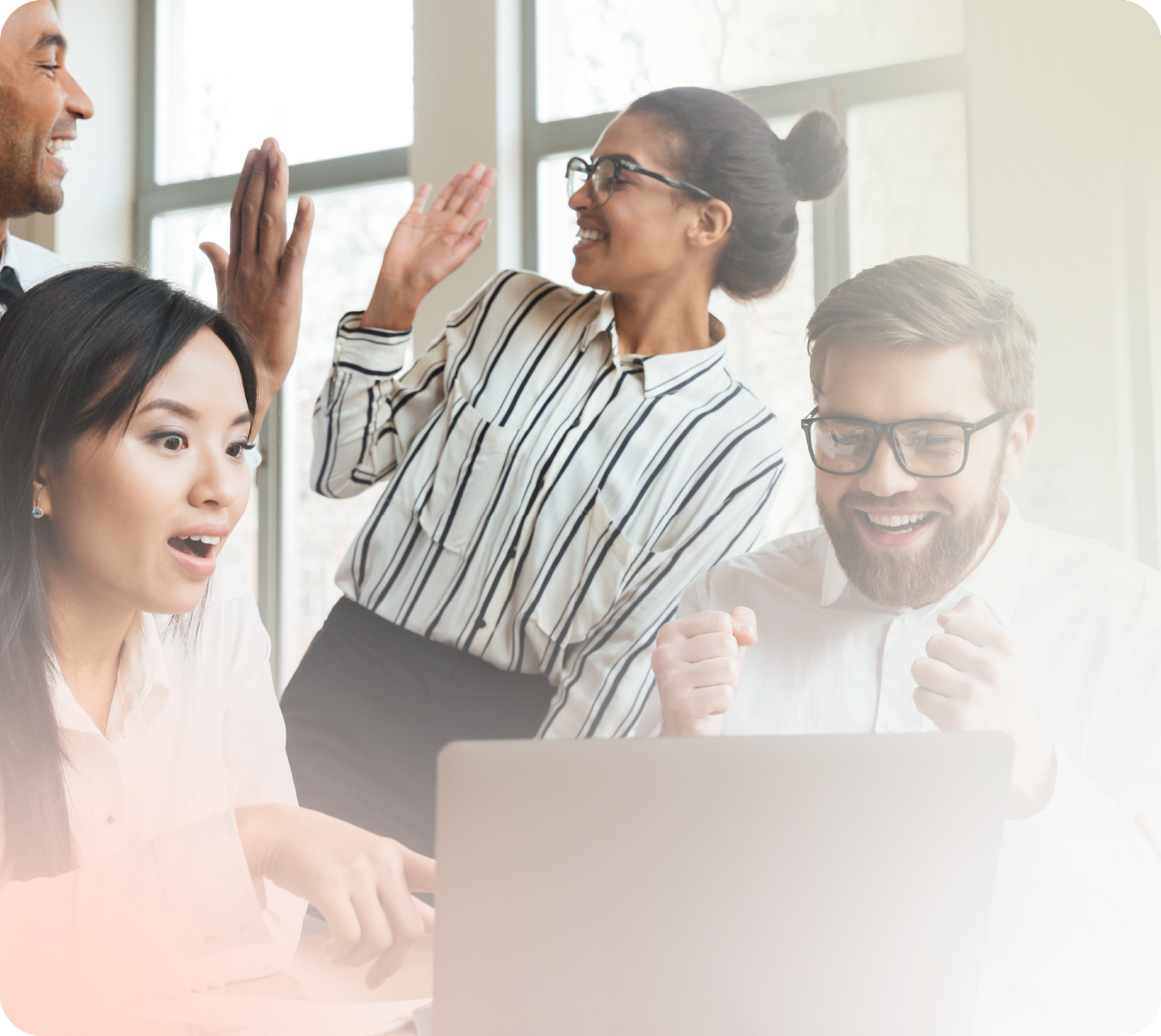 Full-Service HR Virtual Assistant
Scotty AI handled
more than 700K conversations

per year while reducing response times by 90%
As a full service HR virtual assistant, Scotty AI handled all incoming contacts while decreasing costs and increasing client and worker happiness.
FULL-SERVICE HR VIRTUAL ASSISTANT
Scotty AI handled
more than 700K conversations

per year while reducing response times by 90%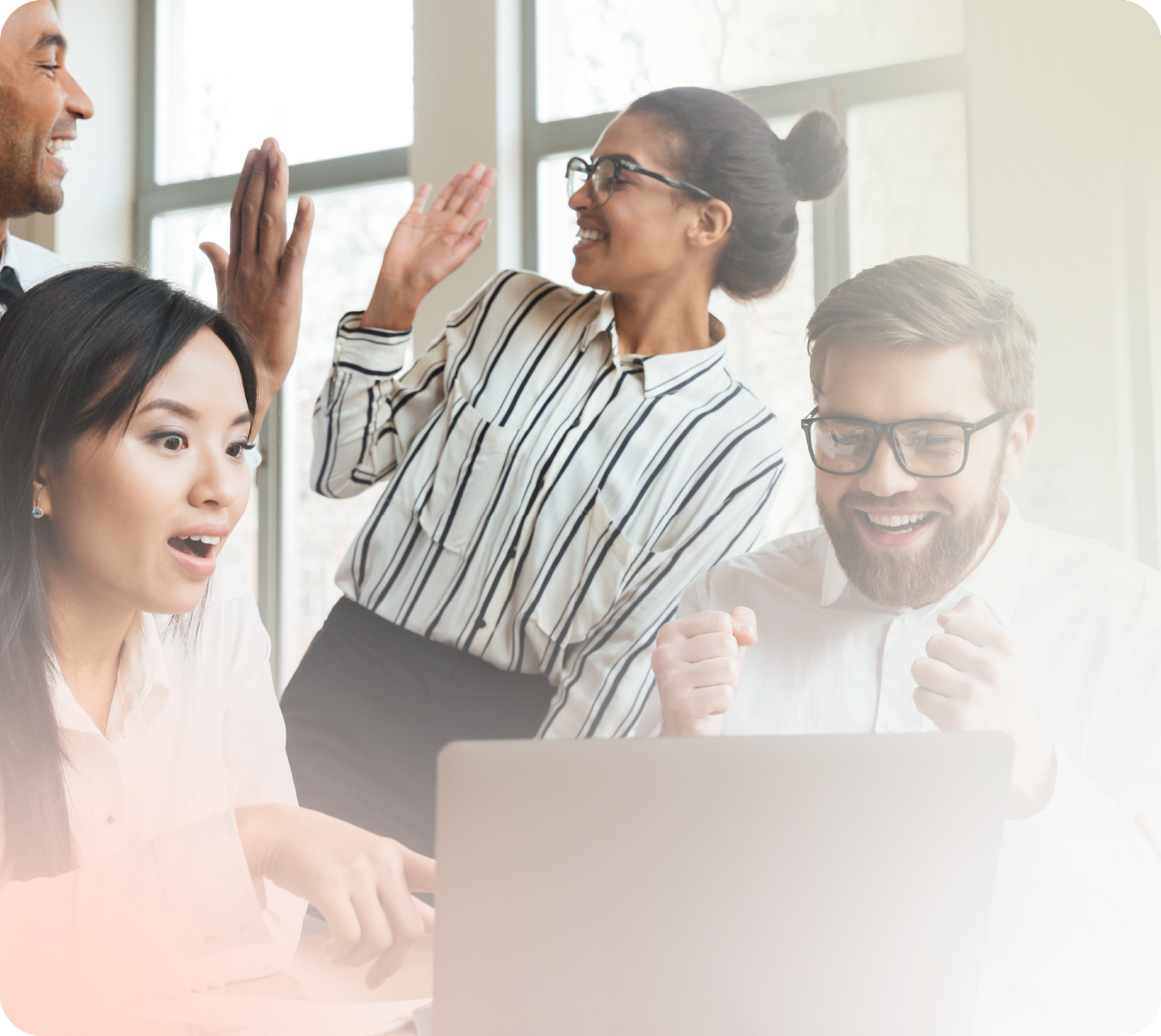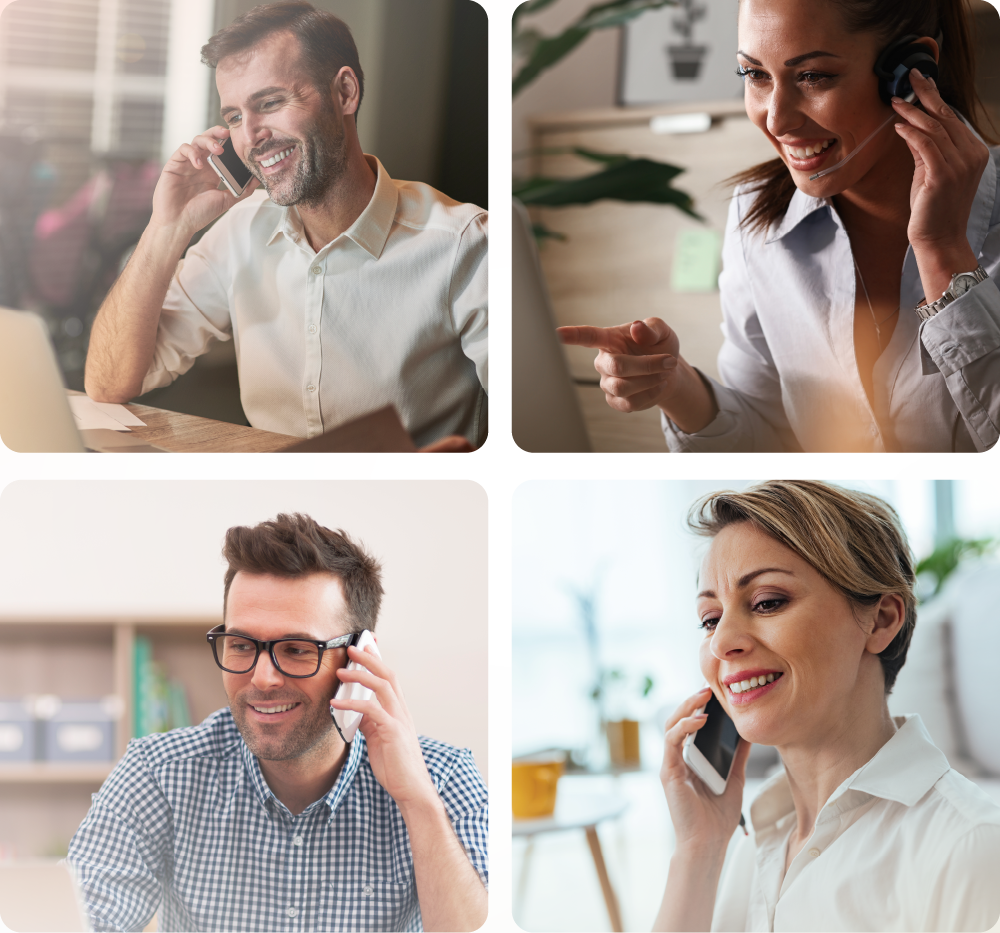 International full-service HR and total talent solutions platform.
The Service organization was looking for a way to handle and process +700k yearly incoming service-related contacts, failing to help professionals to get the answers they needed, such as contract, finance, and legal-related queries.

This resulted in long wait times of 28 minutes and continually accessible staff, draining a great deal of their time. This resulted in 100k monthly callback requests, 150k emails, and unserved and unhappy clients.
Scotty AI automated 90% of incoming contacts over phone calls, chats, and emails.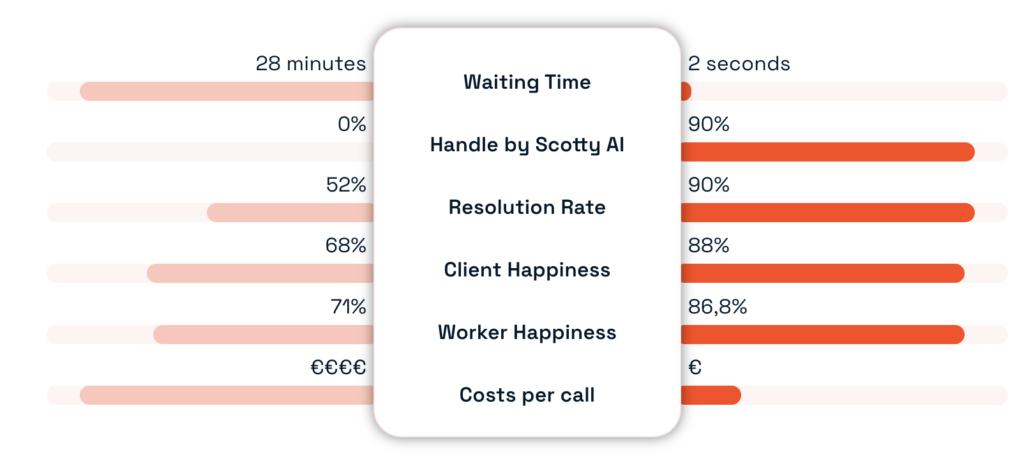 Scotty AI minimized answering times from 28 minutes to 2 seconds, lightening the burden on their contact center while providing a smooth self-service experience. This made it possible for 70% of the service staff to focus on higher-value tasks, maximizing their efficiency and potential.

Scotty AI involvement in additional HR-related processes grew while simultaneously decreasing costs and increasing client and worker happiness.
Waiting Time
Handle by Scotty AI
Resolution Rate
Client Happiness
Worker Happiness
Costs per call
Do you want to know more?