We take the labor out of work.
And make it more fun!
Scotty AI by Scotty Technologies, is the leading enterprise conversational AI and our mission is to make work more fun. We do this by automating the less exciting repetitive tasks and by doing so, we give back valuable time to your teams. Human-machine teaming makes it possible for your people to spend the majority of their work hours on the more valuable and more interesting work. 
Scotty AI offers most advanced smart process automation through phone calls, SMS, chat, email, apps and any other channel.
Mix and match to build the best possible automated customer, candidate, employee and partner journeys with Scotty AI!
Scotty AI does this as an all-in-one platform and you can choose to do it yourself or let us do it for you.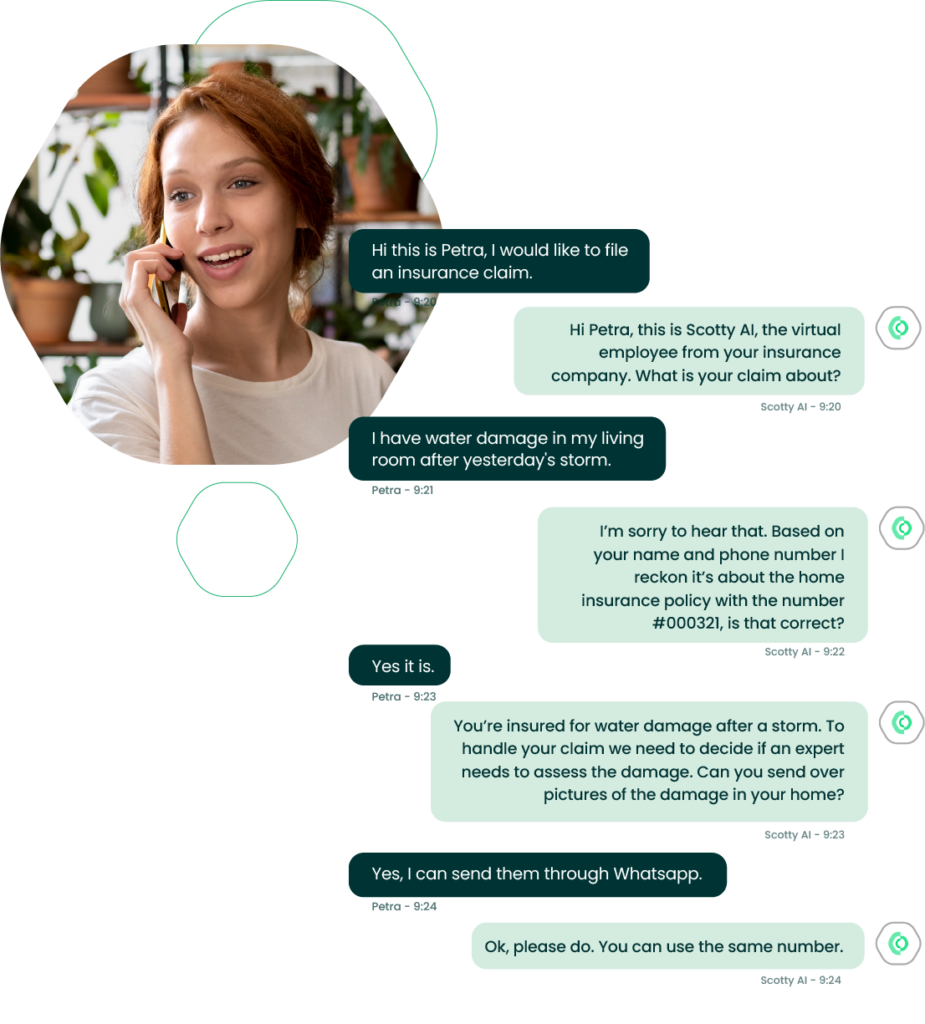 Scotty AI comes as a managed service that includes everything necessary to deliver Scotty's service so you can focus on your core business. Scotty AI integrates with existing systems and processes, there is no need for big organisational changes. Upfront costs? No thank you, Scotty AI comes as pay-per-use providing great value from the first handled contact onwards. 
What Scotty can do
Realise the fastest and smoothest journeys in the industry.