Scotty engages with anyone through voice and text
Scotty is the platform for automating any customer, patient, candidate or other stakeholder contact. In- and outbound! Through phone calls, SMS, chat, email, apps and all other channels. Mix and match to build the best possible engagements! No separate products, all-in-one platform! Do it yourself or let us fix it for you. But always: no investments and no license fee! Only pay what you use.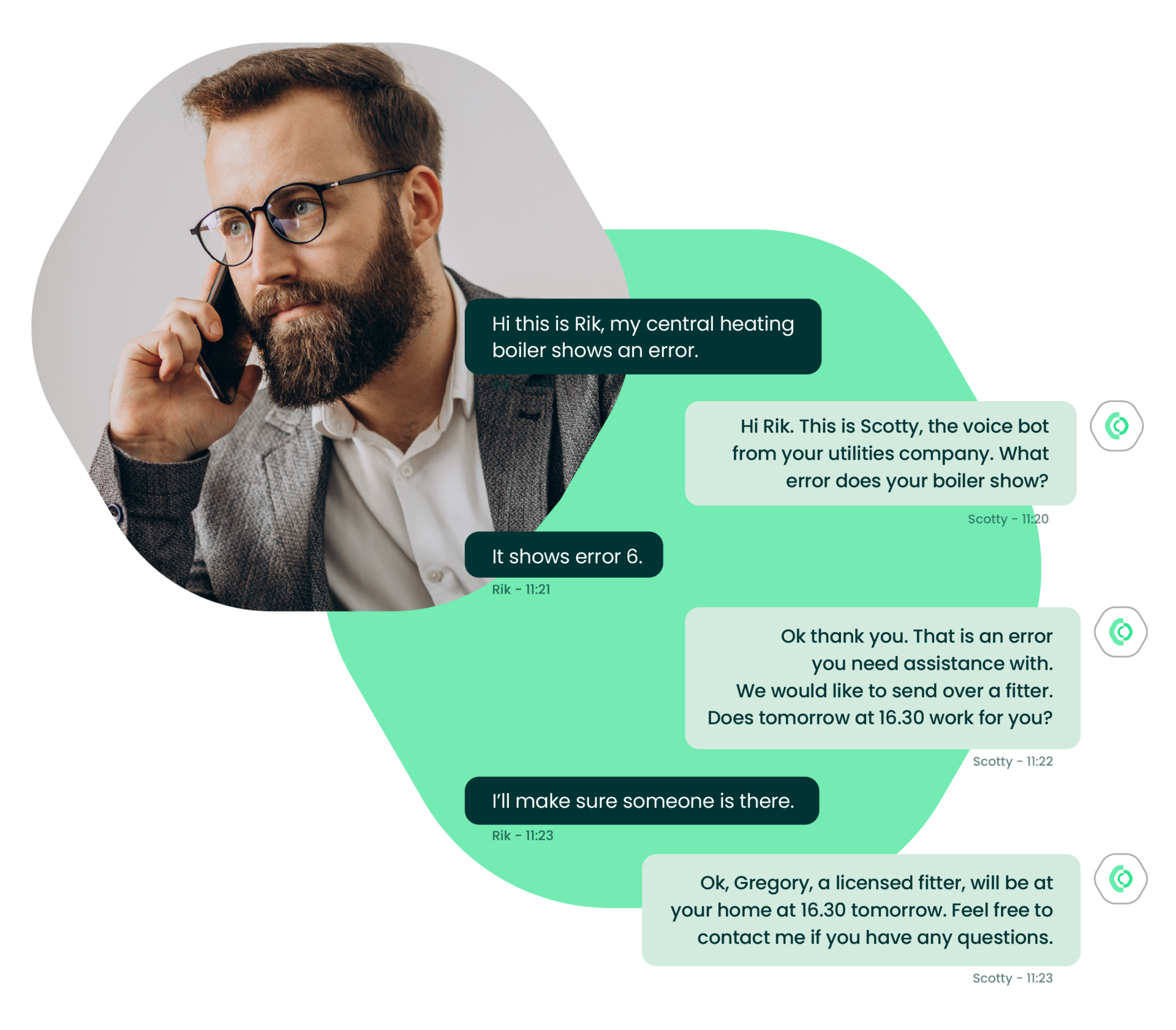 Our mission is to make Scotty the best ambassador for your organisation by providing your stakeholders with the easiest and most remarkable service in the market.
Scotty is powered by our conversational AI and intelligent automation technology. It enables you to engage with your stakeholders on a whole different level. No matter the customer and no matter the channel; always know what is up and always engage in the way your individual customer prefers.
Scotty comes as a managed service that includes everything necessary to deliver Scotty's service so you can focus on your core business. Scotty integrates with existing systems and processes, there is no need for big organisational changes. Upfront costs? No thank you, Scotty comes as pay-per-use providing great value from the first handled contact onwards. 
Reach out, react, interact and guide!