Hi, we are Scotty Technologies
The creators of Scotty AI,
the platform at the core of all your HR engagements
We bring the best-in-class customer experience to HR, customer service and more with our voice-first conversational AI platform.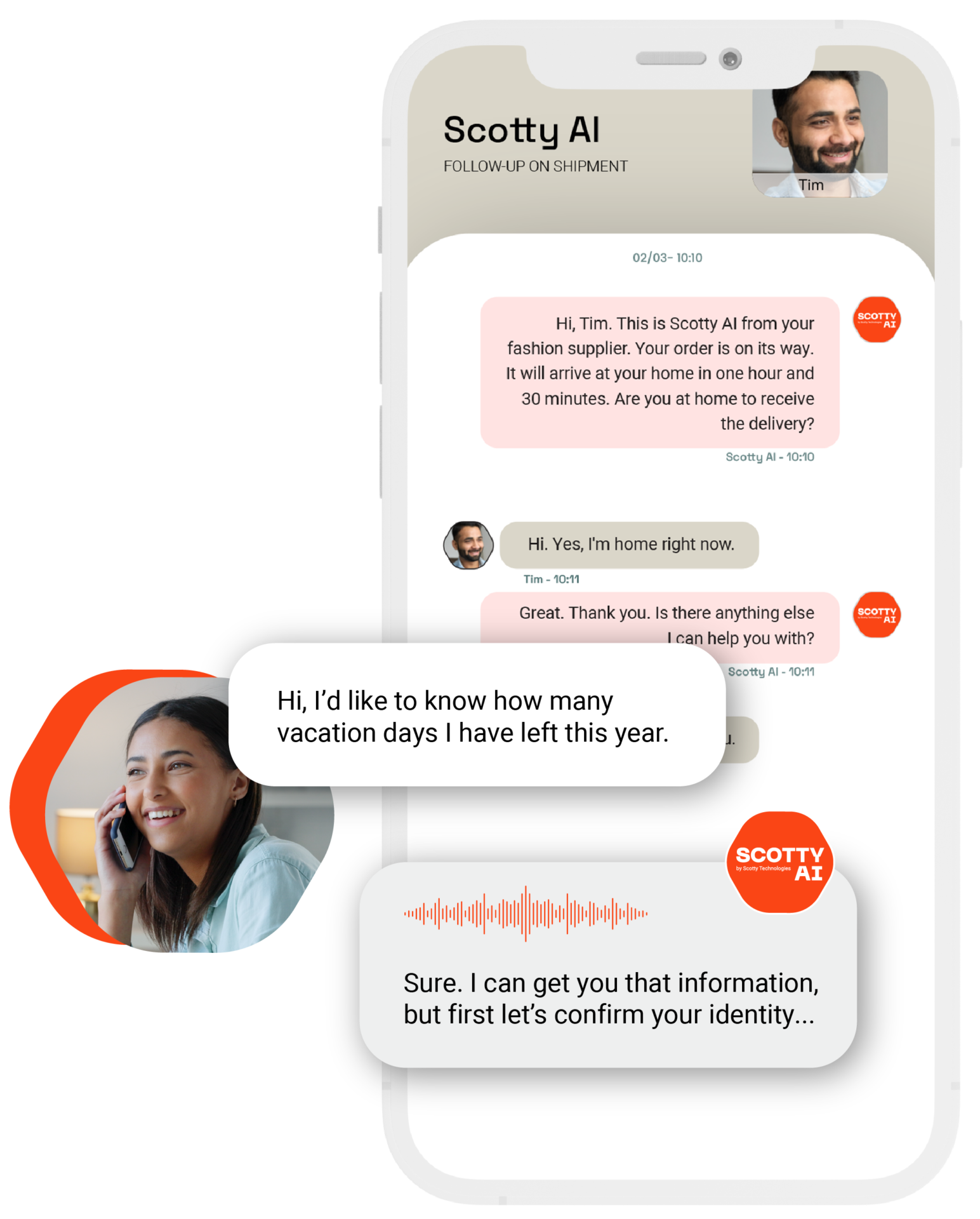 Scotty AI leverages the power of voice and text over the phone calls and for any digital channel.
As an omni-channel automation platform, Scotty AI enables seamless experiences between humans and machines. It goes beyond just being a conversational AI engagement tool, but it serves as a powerful business process automation solution for any industry.

Scotty AI is voice-first conversational AI platform that allows human colleagues to focus on higher-value work. As a result, efficiency and productivity will increase for any type of business. Scotty AI enables automation beyond screens and keyboards.

With Scotty AI, humans can ditch their repetitive tasks and focus on added-value assignments, giving them more time to focus on what they love.
Businesses can expect to see a significant increase in efficiency and productivity by using Scotty AI. As a result, employee, user and customer satisfaction will improve.
Scotty AI, the voice-first conversational AI platform,
is built for everyone.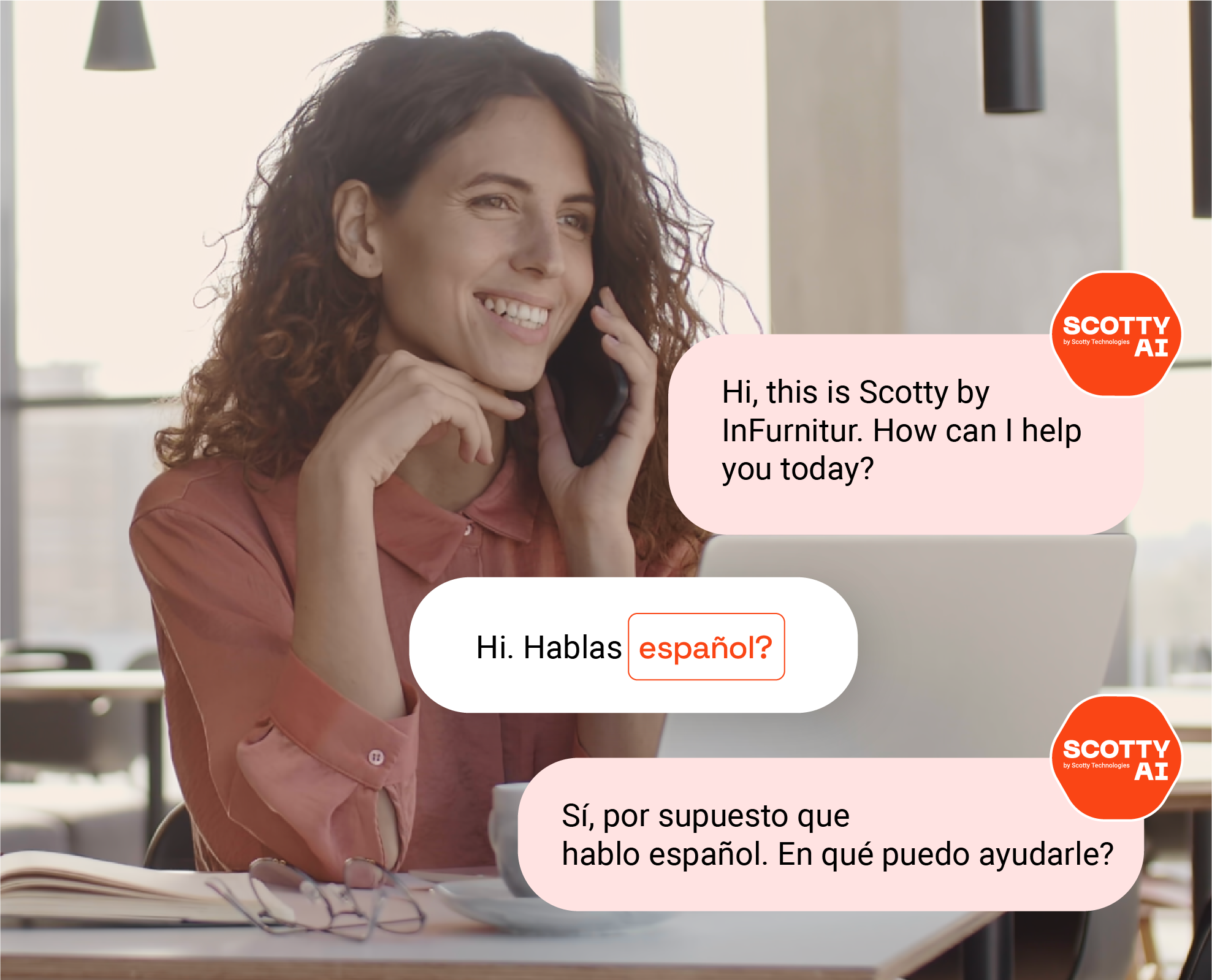 What Scotty Technologies can do for you
Our process applies techniques from a variety of disciplines, values distinction in detail and gives careful:
Unlock the potential of automation for your business with our voice-first conversational AI platform