Offering the best service has never been this easy.
Today's customers expect convenient and immediate solutions when they're in contact with your organization. To meet these expectations a lot of organizations implement chatbots, voicebots and IVR's. Such solutions are of great help with specific problems but there are limitations regarding the big picture. For instance, with the typical voice- and chatbots a customer is unable to switch between departments or connect with different organizational processes the bot is installed for. Also, the customer is unable to switch channels.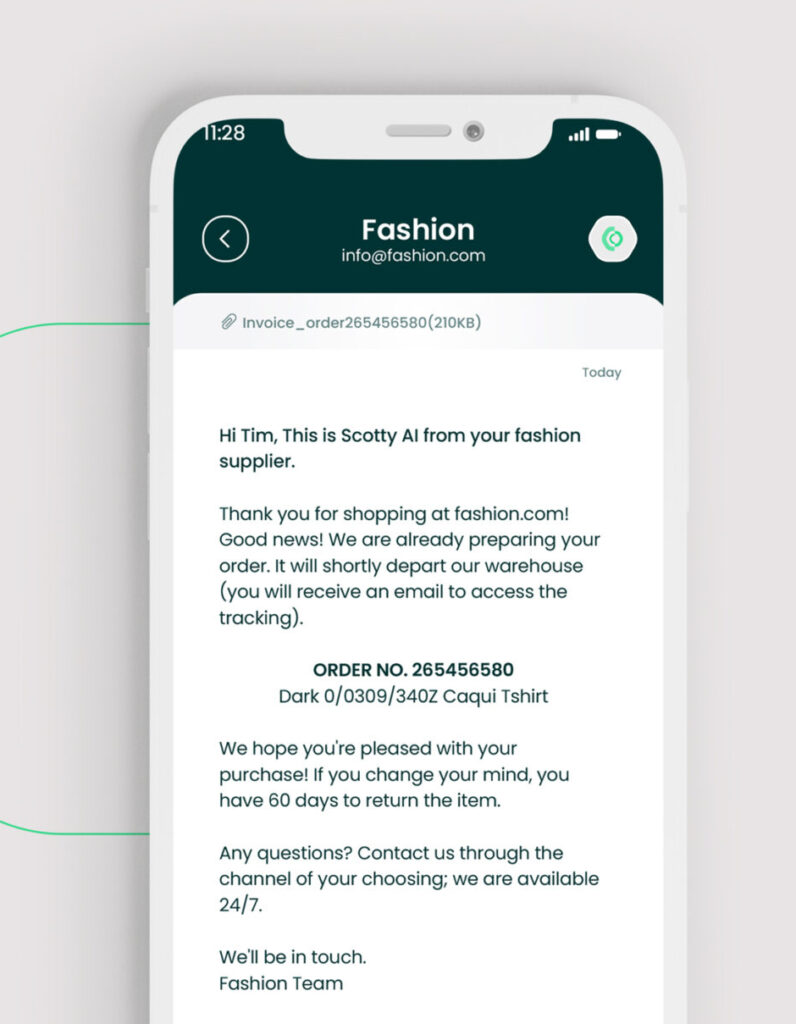 With our conversational A.I. and intelligent automation technology your customers are able to retrieve information and put in service requests through any channel or combination of channels. Because our platform integrates with all your processes and systems your customers are always informed and serviced immediately whenever they reach out to your organization. Or even better: automatically and proactively inform and service customers.
Don't wait until your customers seek contact but reach out so you prevent questions and service requests.
Did you know that 32% of customers will leave a brand or company they loved before after one bad experience? Bad experiences mostly come from slow service, inconvenience and ignorance. Factors that, not by accident, can easily be prevented with our conversational A.I. and intelligent automation technology.
With Scotty AI you can implement an out-of-the-box solution that meets the increasing demands of today's customers!