A valuable offer to all your (potential) customers:
Proactively offer your products and services through any channel, including phone, as only the best sales representative would!
Use any contact channel to make sure your offer reaches your prospects in the best way possible. Automatically call, text, chat, mail and app. Mix and match channels to offer the best buyer journey available in the industry. Where sales representatives stop, Scotty moves on! And the best part is: you're able to reach all your prospects and customers within an hour.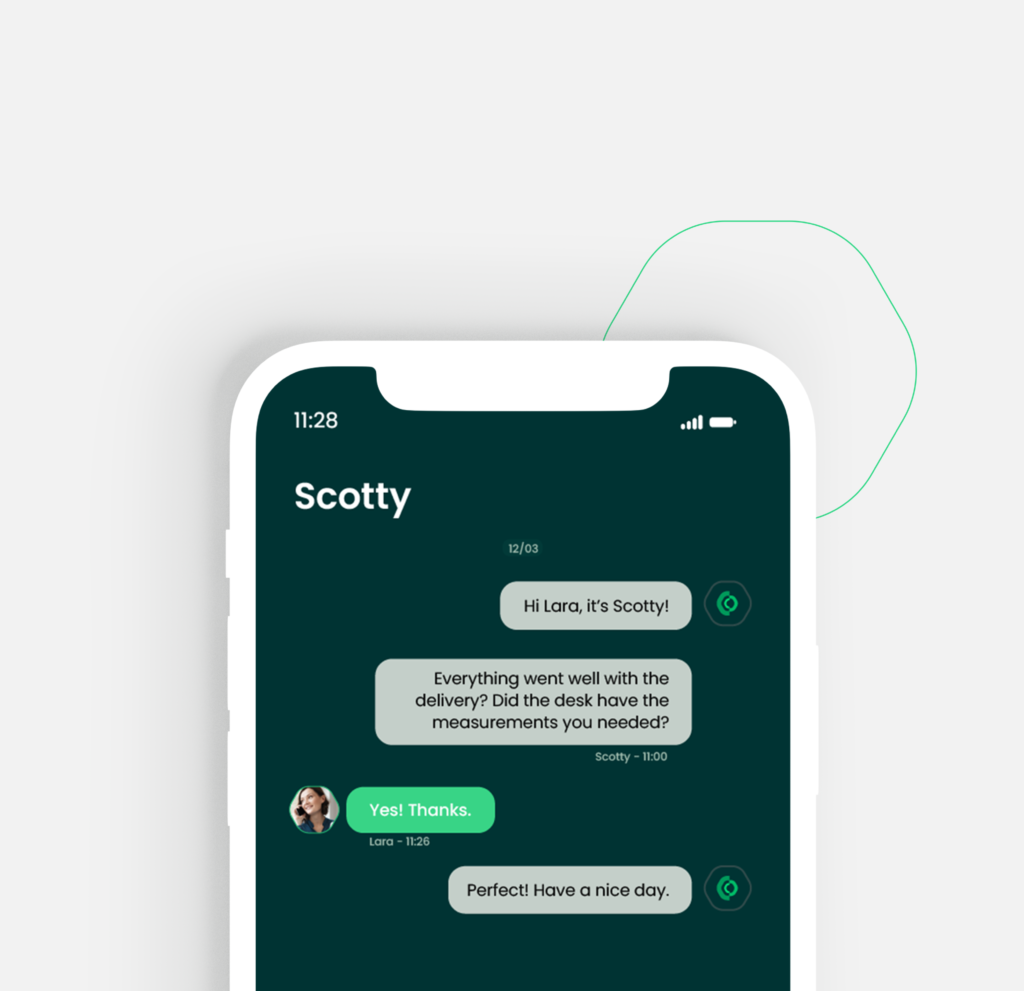 Scotty is out-of-the-box, have your first proactive outbound campaign within a day!
Day 1
Outbound campaign through phone, text, chat, mail and app
Week 3
Automated sales department
Week 1
Fully automated campaigns
Average conversion increase
Time to activate all your prospects and customers
cost reduction on sales costs