Scaling your recruitment has never been easier, cheaper or faster.
Scotty AI automatically sources, screens, onboards and services candidates, checks their availability and job fit, schedules interviews and recommends alternatives. Scotty AI can operate as an autonomous automated recruiting department but can also flawlessly cooperate with human recruiters.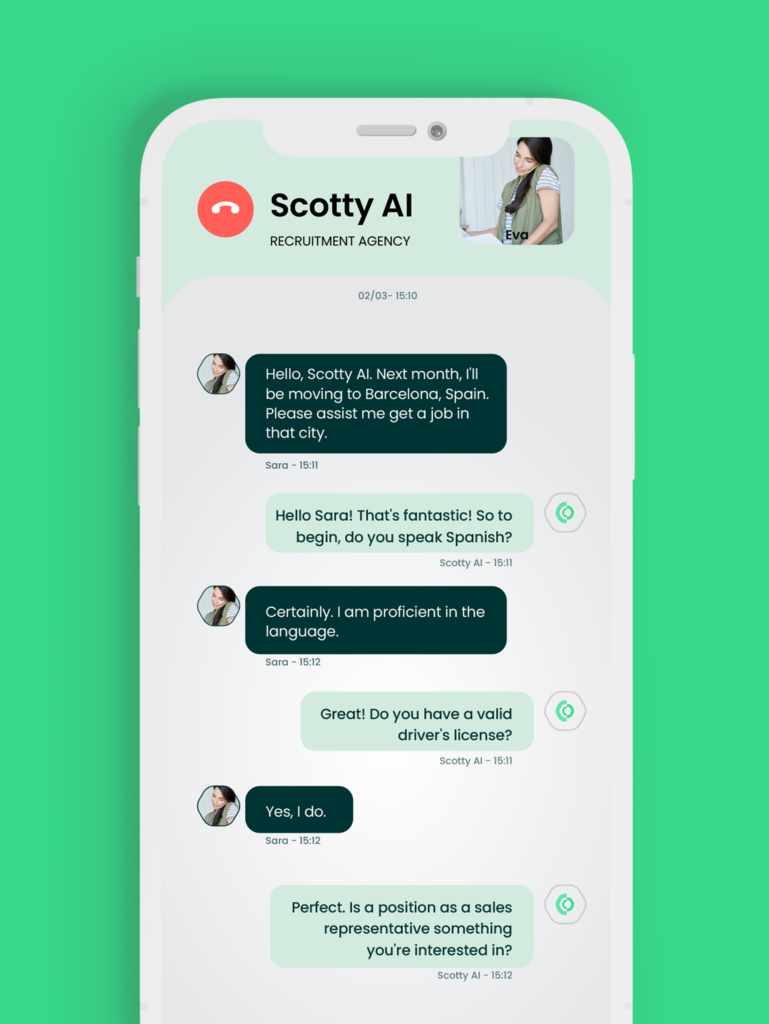 Let Scotty AI be your overseas recruiting office. Fully automated through phone, text, chat, email or your apps. Or in smooth collaboration with your recruiters.
Day 1
Scotty AI checks availability and fit for a specific job offer in the candidate market.
Week 3
Scotty AI fully automates your recruitment process. From sourcing until onboarding. Integrated with all your processes and systems.
Week 1
Scotty AI screens candidates for specific requirements and recommends other, more suitable, jobs to candidates if necessary.
Reduction of time to hire