Offering the best customer service has never been this easy
With Scotty you're always connected with your customers and waiting times belong to the past. The journey your customers experience will be flawless through any channel or combination of channels.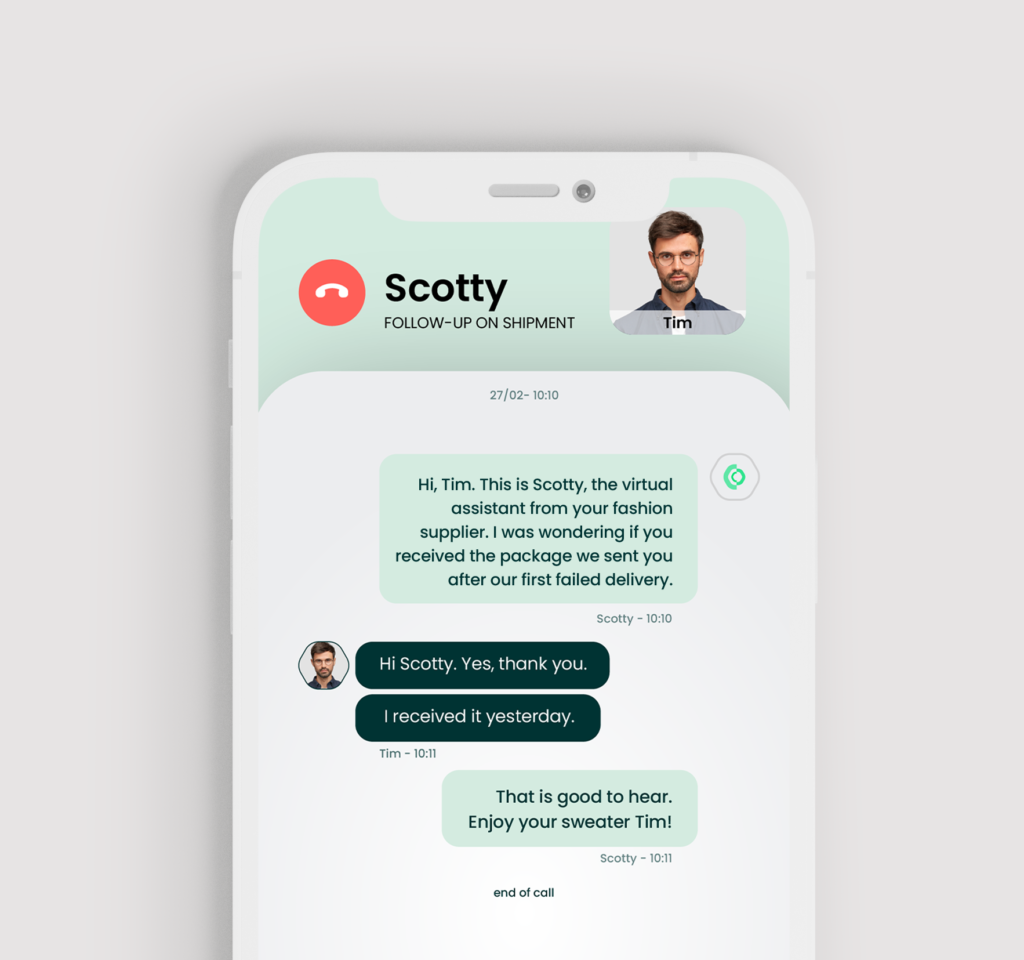 Automate your contacts in- and outbound, across functions, people, processes and systems. Answer all your customer questions automatically and instantly.
Day 1
FAQ's handled automatically through any channel
Week 3
80% of all contacts successfully handled automatically
Week 1
More complex questions handled automatically
Reduction of waiting time
omni-channel Customer Service
cost reduction on Customer Service