Sourcing, screening and onboarding talent to scale your recruitment has never been easier, cheaper or faster.
What if you could effortlessly engage and service candidates for sourcing, screening, onboarding and scheduling? And all of this in any language, on the phone, in chat, email and in your apps. So you only had to focus on talking to the right candidate for the right job at the right time.
Let Scotty help!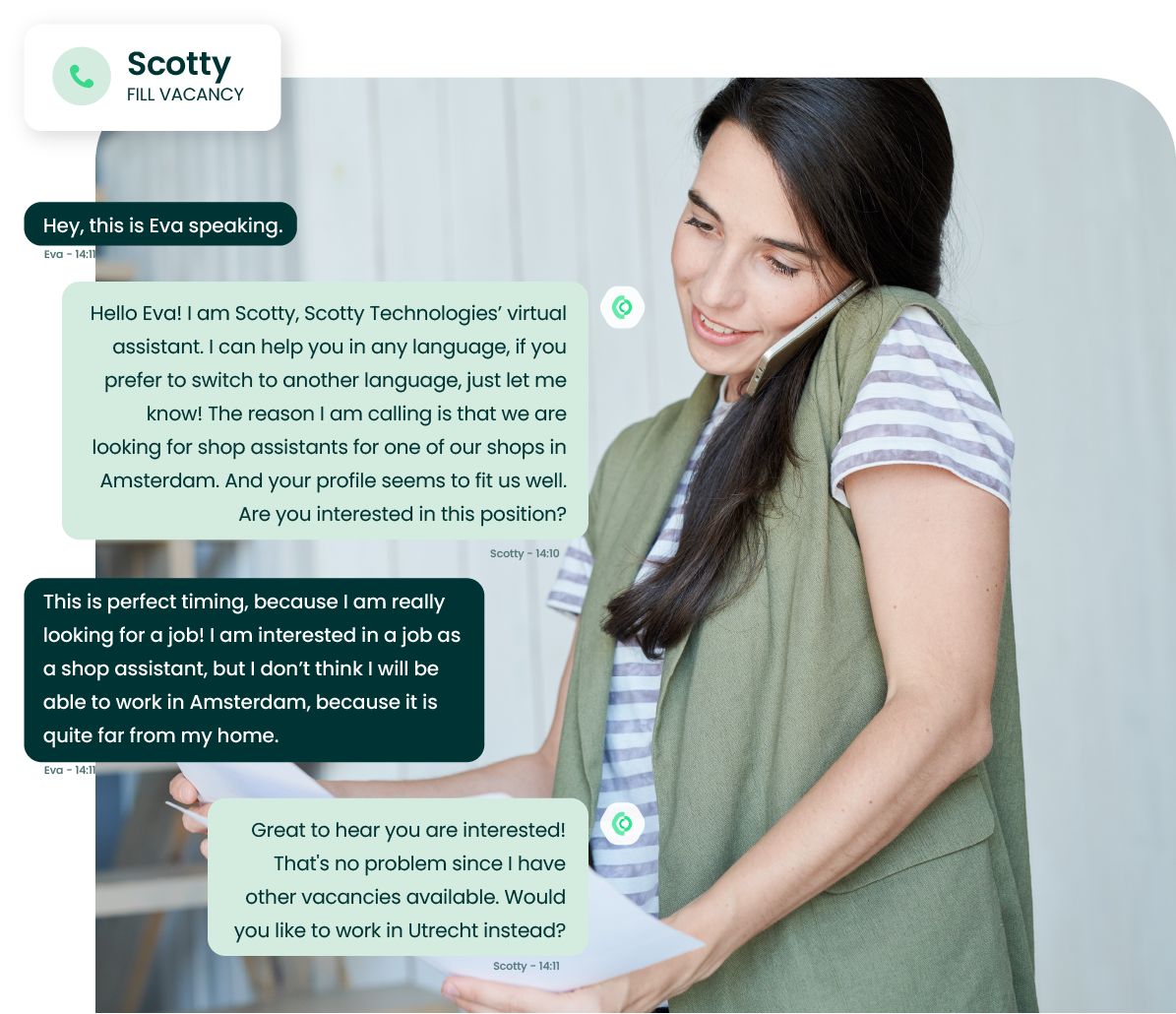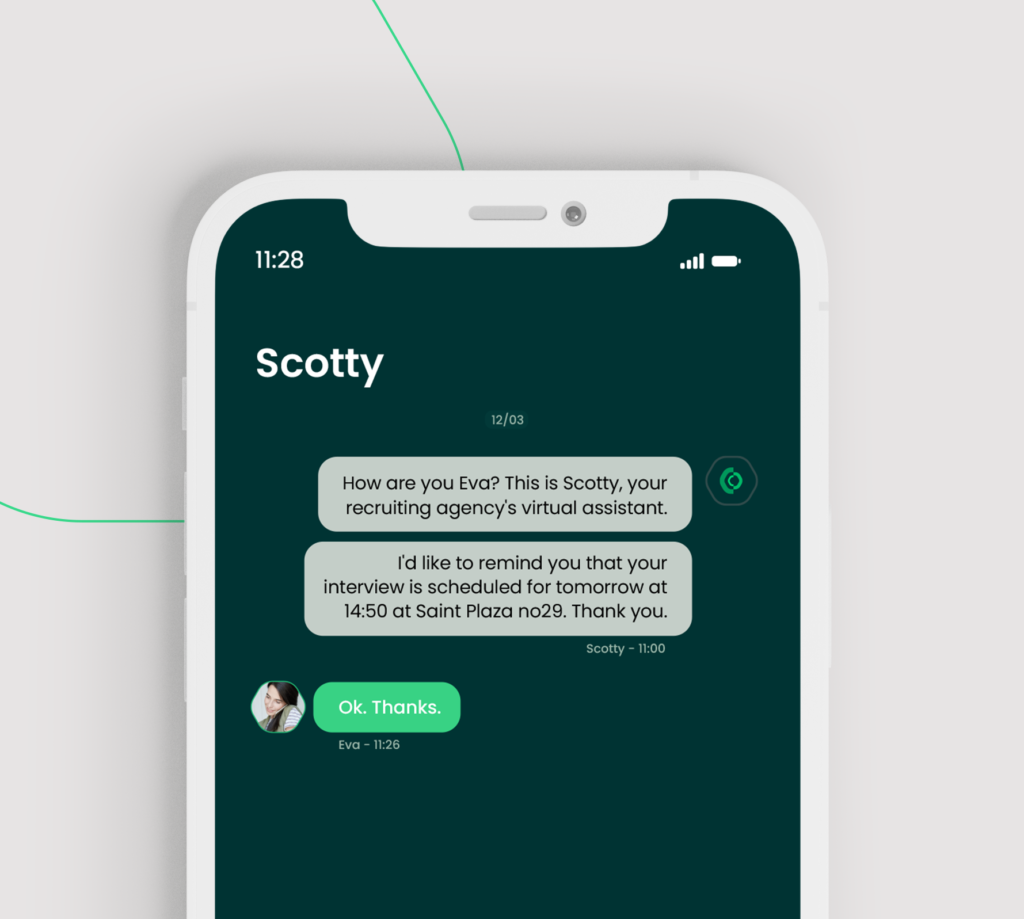 Scotty engages and services candidates and employees as only the best recruiters would.
Scotty automatically sources, screens, onboards and services candidates, to check their availability and job fit and schedules interviews and recommends alternatives at machine speed and scale. 
Scotty drives the highest recruiter productivity, hiring velocity and quality. Offering the fastest and smoothest candidate journey in the industry.
"Thanks to Scotty I love my recruiting job again. I don't have to make endless phone calls to check for availability any more."
Scotty's engagement platform can function as your only contact point between your candidates and your organisation but also cooperates flawlessly with human recruiters. Scotty enables you to engage with all candidates immediately, anytime & anywhere, in- and outbound.
Reduction of time to hire
Reduction of cost per hire