Case: Recruitment Process Automation
Team up with Scotty and boost your candidate hunting and applicant screening to new levels! Scotty is our engagement platform that can automatically reach out to and screen potential candidates by phone, chat, email or through one of your apps.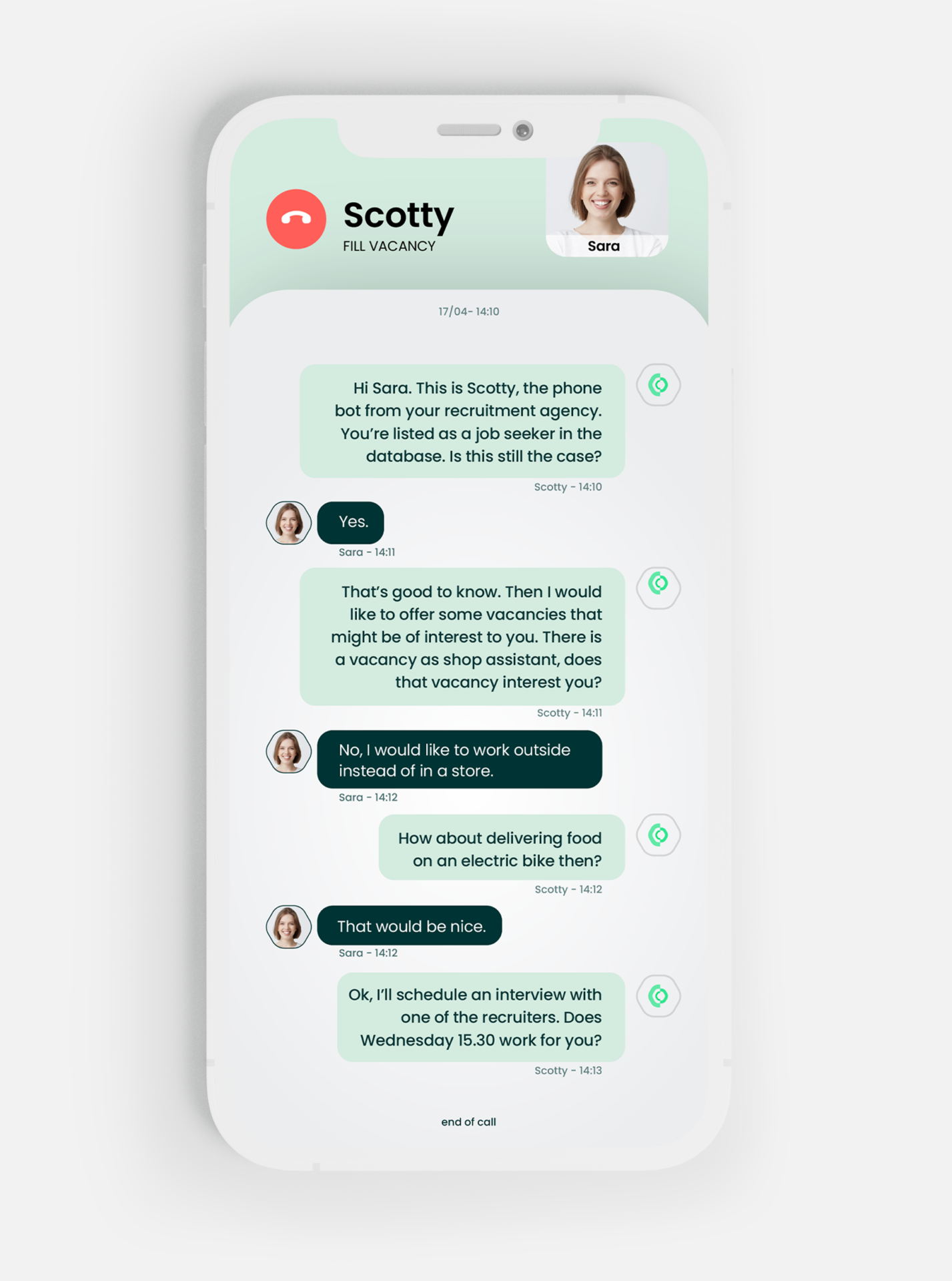 Scotty checks availability and suitability of potential candidates and decides if there is a high level job fit. If so, Scotty can start the onboarding process or Scotty will patch the candidate through to one of the available recruiters. If not, Scotty can look for alternative vacancies that better suit the needs or skill set of the specific candidate.

In all cases Scotty will automatically update your systems so you have a real-time view of the candidate hunting process.
By combining the efficiency of our engagement platform with the people skills of your recruiters you enable yourself to offer the best candidate journey possible. Recruiters only have to deal with candidates that meet certain criteria without the need for time consuming check-up phone calls. Candidates are offered a much shorter candidate journey and know what is up in no-time. Resulting in a boost in engagement, experience and productivity!