Take out Insurance for the best contact experience!
Your customers want immediate and convenient solutions whenever insurance issues come to mind. Nobody wants to hassle with selection menus or waiting times. Scotty AI enables you to engage with all customers immediately, anytime & anywhere. In- and outbound. Scotty's digital workforce platform functions as the only contact point between your customers and your organisation.

Scotty AI integrates with your current processes and systems, there is no need for big organisational changes. Scotty also takes care of outbound contact with your customers. For instance to follow up on an insurance claim.

Yeah, Scotty AI is quite proactive!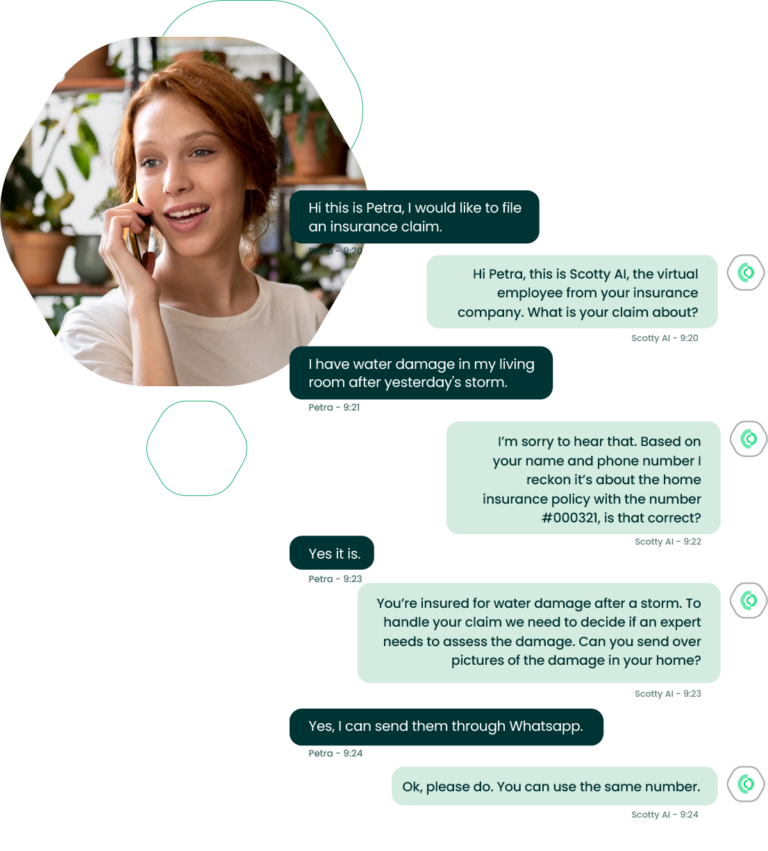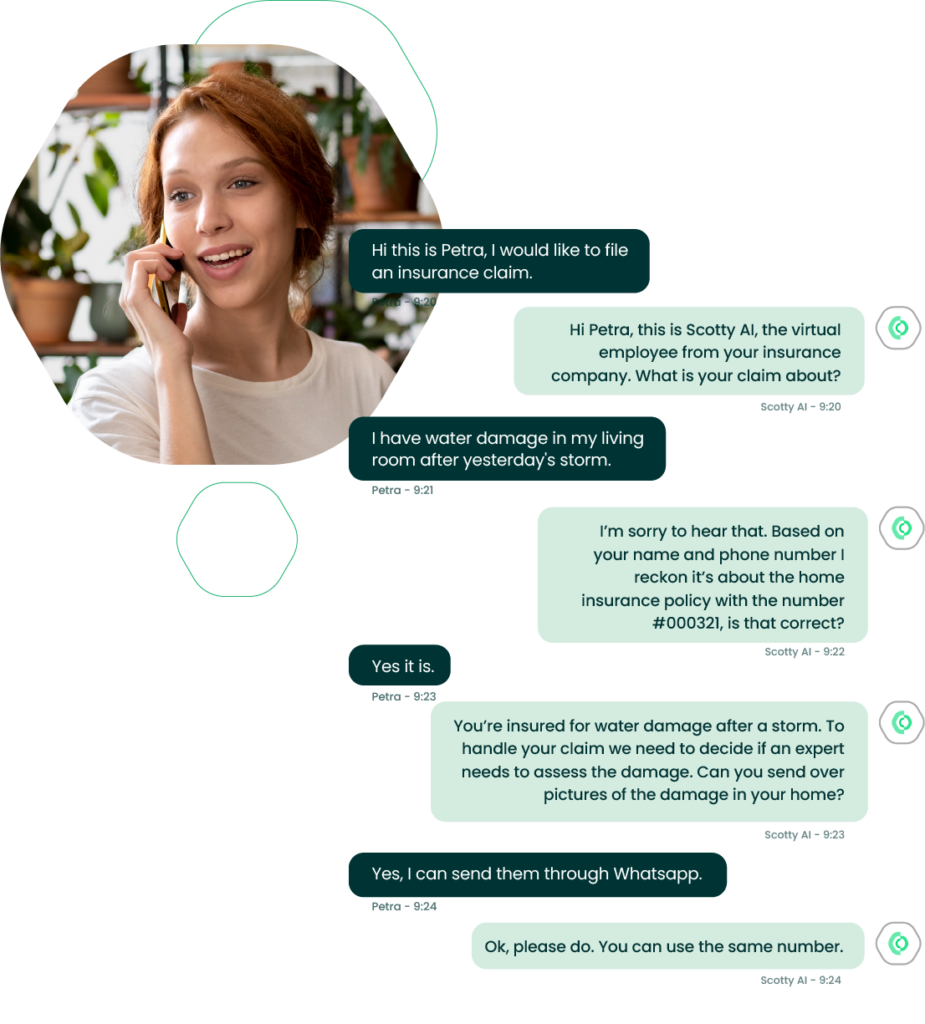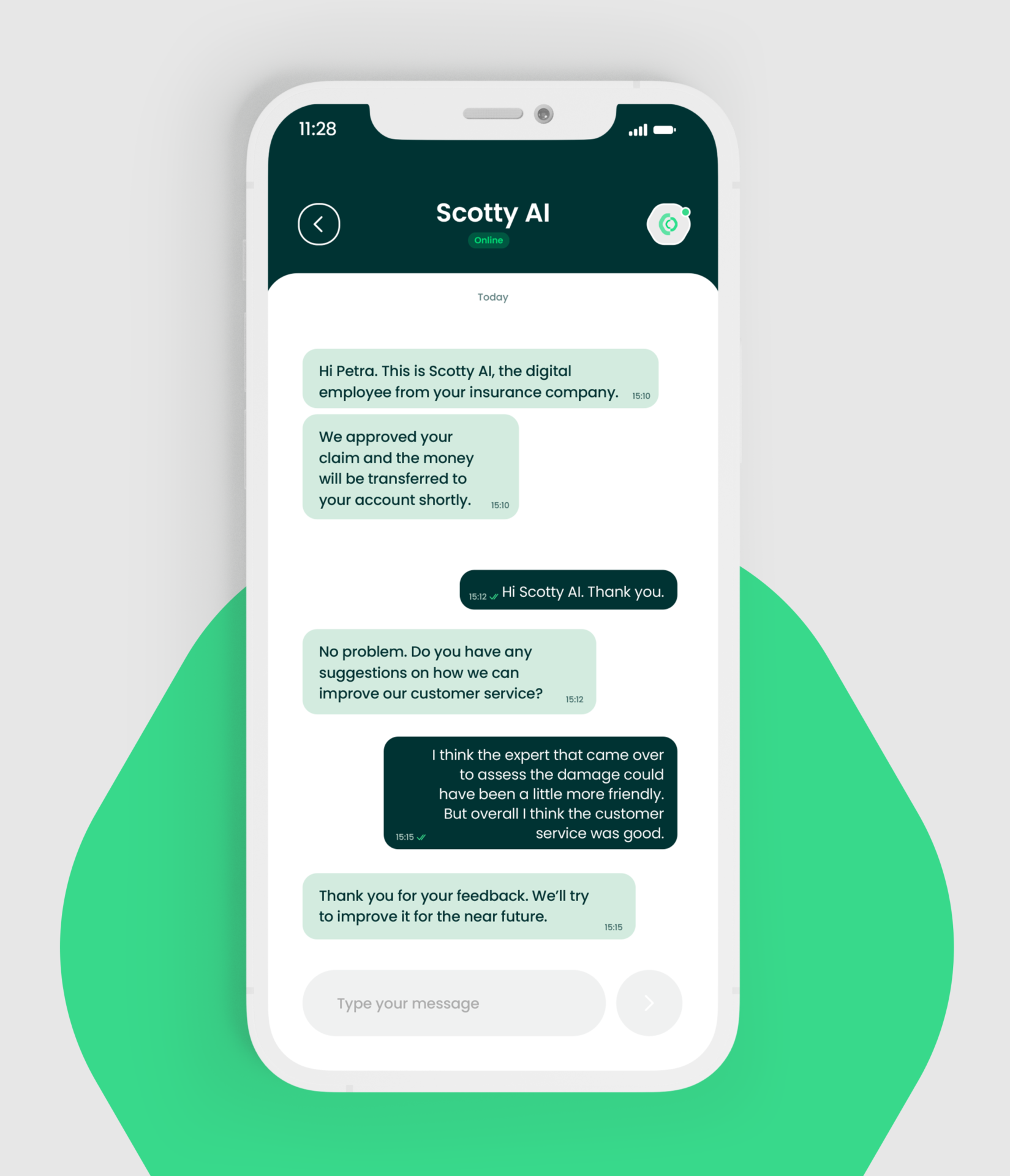 Scotty AI takes care of the administrative actions that are related to the contact moment. The benefit you gain from implementing Scotty AI is the ability to always engage with your customers, you will be of service to them 24/7. It will result in a boost in productivity and happier employees; they can focus on challenging and meaningful tasks.
Scotty AI operates through any channel, in- and outbound, on- and offline. It operates across functions, people, processes and systems. So you are enabled to deliver the perfect experience, anytime and anywhere.