Hellooo Customer Satisfaction!
We've all had the experience of waiting for a customer service employee or having to go through an extensive selection menu before being redirected to a different customer service employee. Meet Scotty AI! Scotty AI is our digital workforce platform that handles and services all contacts automatically on the phone, in chat, email and in your apps, end to end. No more waiting times, selection menu's and no more dependency on customer service employees.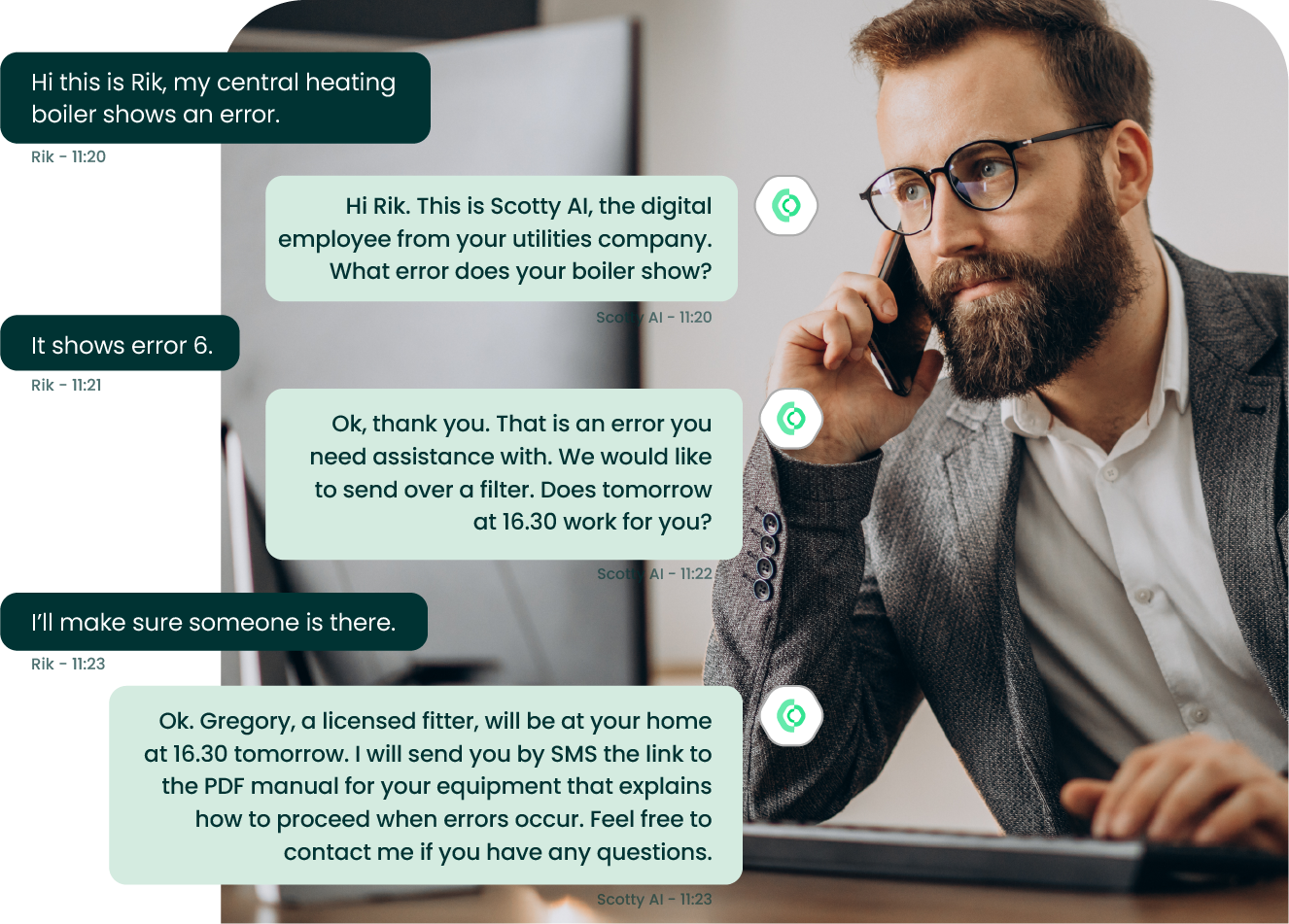 Always offer the experience your customers expect from you these days. Scotty AI enables you to engage with all customers immediately, anytime & anywhere, in- and outbound. Scotty AI digital workforce Platform functions as the only contact point between your customers and your organisation. It enables you to engage with your customers through their whole customer journey!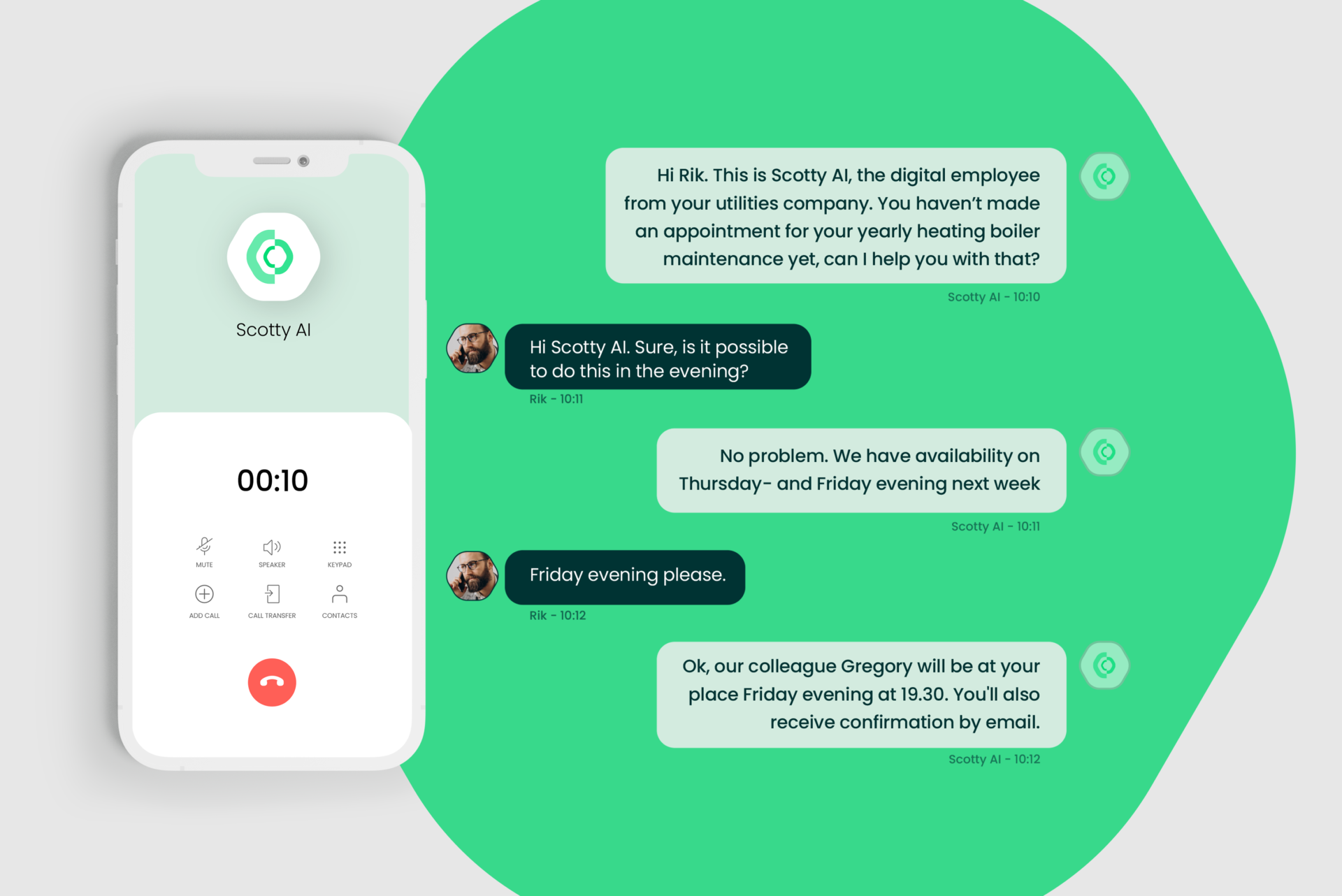 Scotty's AI Digital Workforce Platform
Scotty's AI platform integrates with your current processes and systems, there is no need for organisational change. After every contact Scotty AI will automatically update your systems, so you are always up-to-date on all information regarding customer contact.
The benefit you gain from implementing Scotty AI is the ability to always engage with your customers, you will be of service to them 24/7. In your organisation it will result in a boost in productivity and happier employees; they can focus on challenging and meaningful tasks.​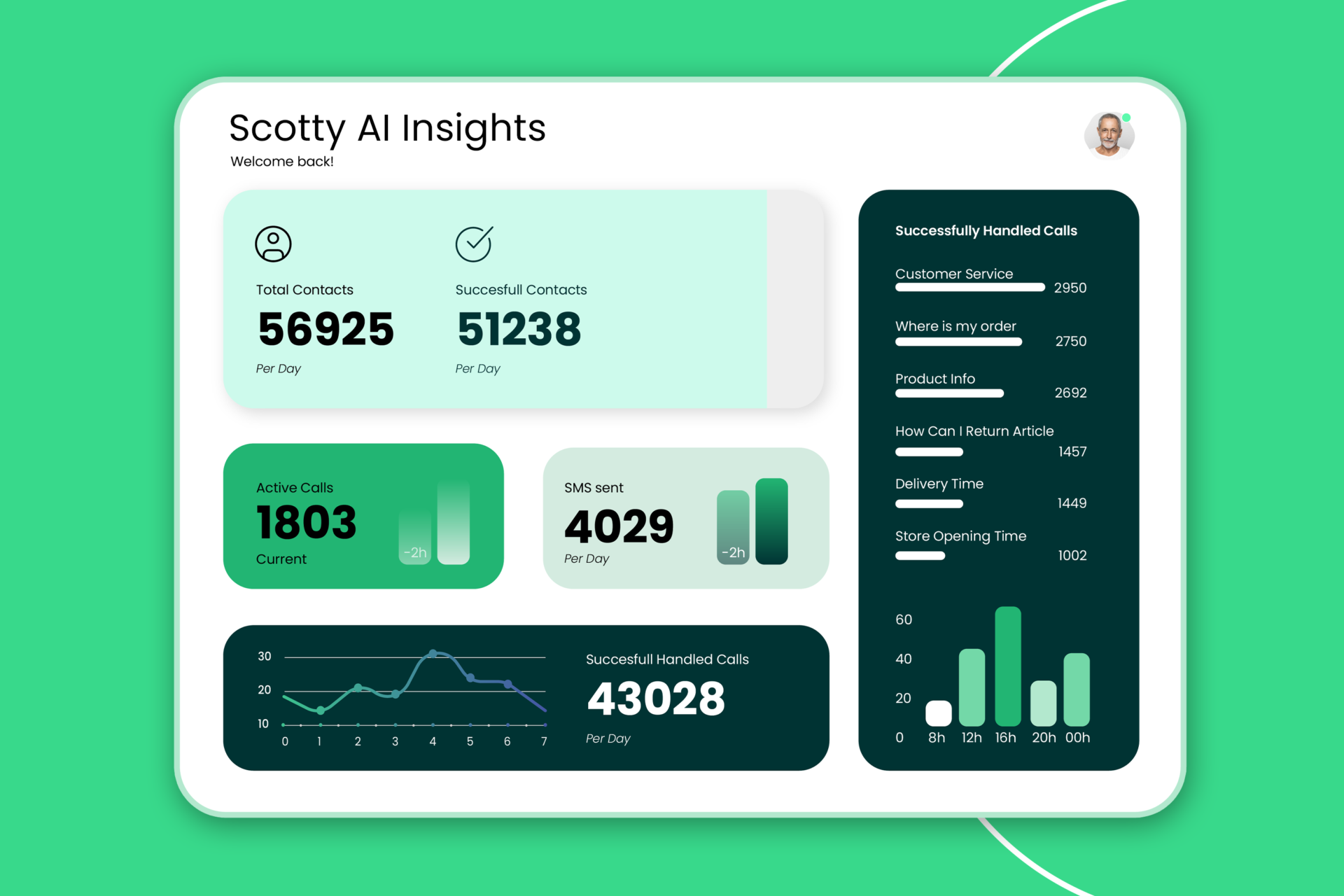 No matter your business; fast and convenient solutions are critical to the experience of your customer. With Scotty AI as a digital workforce platform you're always connected with your customers and waiting times belong to the past. Scotty AI operates through any channel, in- and outbound, on- and offline. It operates across functions, people, processes and systems. So you are enabled to deliver the perfect experience, anytime and anywhere.
Reduction of waiting time