Until now outsourcing your contact center wasn't something you could do easily. Available call- and contact centers don't know your business, they cost a lot of money and don't deliver the experience you want to offer to your customers. Whereas hiring customer contact agents directly for your organisation has become a time consuming and nearly impossible task.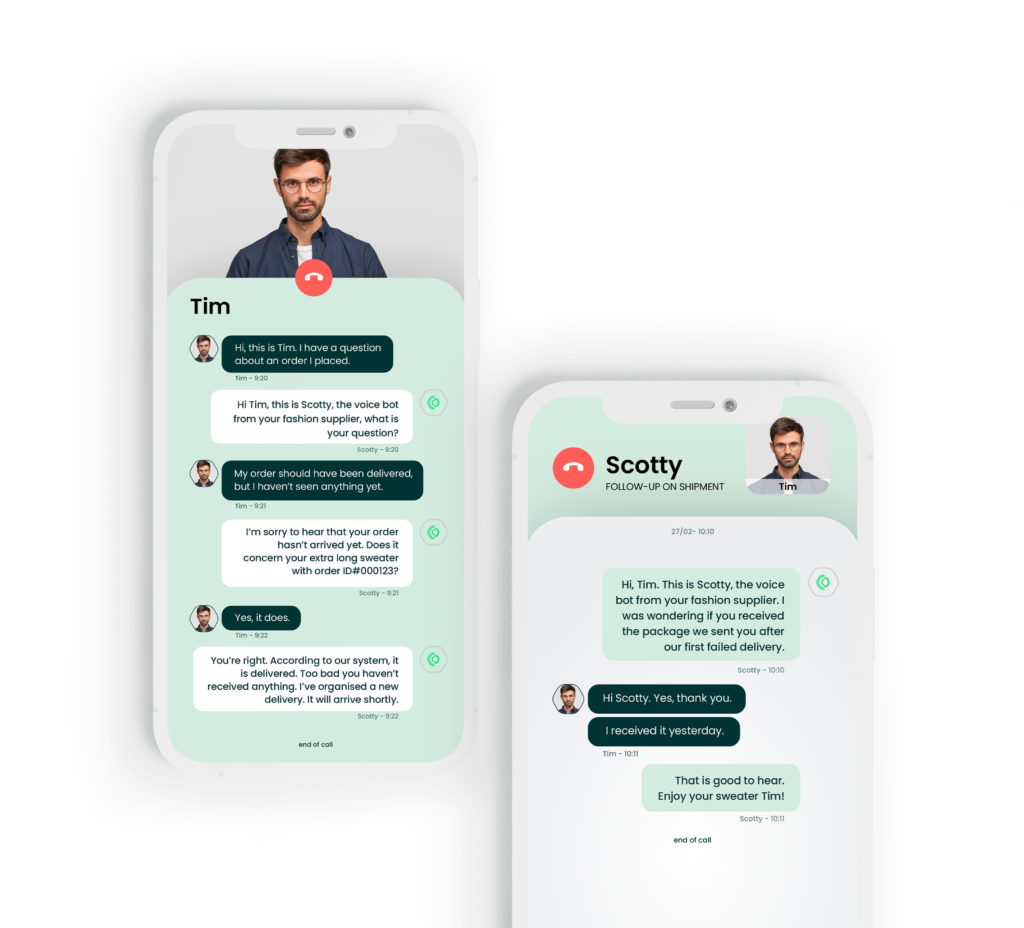 Meet Scotty!
Scotty is our engagement platform that is powered by conversational AI and intelligent automation. It handles and services all contacts automatically on the phone, in chat, email and in your apps, end to end. No waiting times and no dependency on customer contact employees. Always offer the experience your customers expect from you these days. 
Scotty enables you to engage with all contacts immediately, anytime & anywhere. In- and outbound. scotty's engagement platform functions as your only contact point between your contacts and your organisation. It enables you to engage with your customers through their whole customer journey. Outsourcing your contact center has never been this easy.
Scotty's engagement platform integrates with your current processes and systems, there is no need for organisational change. After every contact scotty will automatically update your systems, so you are always up-to-date on all information regarding customer contact.